Garden Rooms
Designed & Built for You
Beautiful Garden Rooms For Everyone
we are currently BOOKING IN PROJECTS  from  2020
Bespoke Garden Rooms are our speciality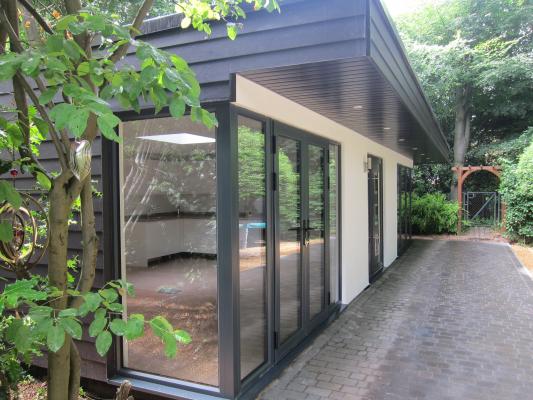 Our high specification bespoke garden rooms are designed and built to your individual requirements. 
Some examples may include:
Rooms with toilet/shower facilities
Music Rooms
Gyms
Garages
Beauty/Treatment Rooms
Multifunctional Rooms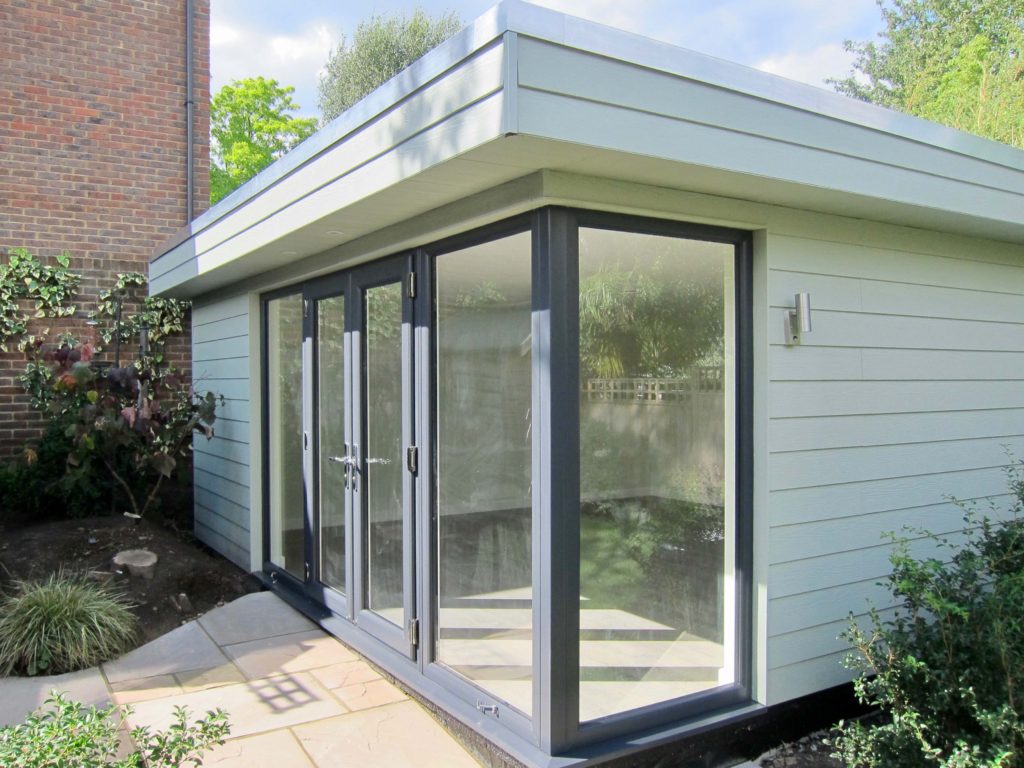 We will create your perfect office using the highest specification on the market, which can be used all year round.
Why waste money renting office space and waste time commuting to work when you can work from your own back garden.
Low maintenance 
Secure environment
Highly Insulated
Full electrical package incl Cat6a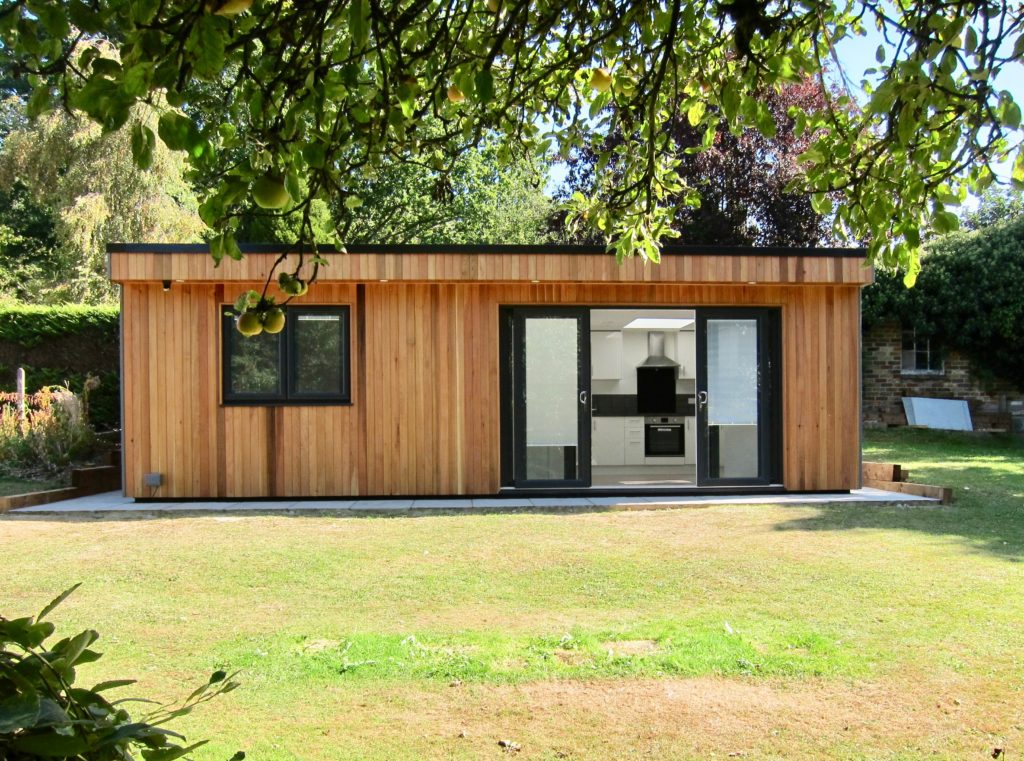 Our Bespoke Garden Annexes provide unique contemporary quality living accommodation. 
An increasingly popular option for elderly parents and young adults struggling to get onto the property ladder.
Cost Effective Solution
We handle Planning Permission 
We handle Building Control
Low running costs
Excellent Value for Money
Executive Garden Rooms built our annexe this summer and to say we are delighted with it would be an understatement. From the word go Alison was friendly and supportive, she always gave candid helpful advice. When it came to the point of build, John and the lads were polite, approachable and listened to what we wanted. We are really please with the finished article and with our decision to use this company, especially as they are local.
Fabulous company to deal with and a first class build quality. The whole project from start to finish ran seamlessly and we are absolutely delighted with the result. We didn't just want any old garden building/lodge, we wanted something that would last the test of time, felt and sounded like you were stepping into an actual building and something that adds value to our property – this we have achieved, thanks to John and Alison. Cannot recommend EGR enough. You won't be disappointed.
From first enquiry to completion of the project, every query, question and concern was answered promptly and effectively. Not that I can remember there being many concerns.

We had a tricky space to fill. A cluttered corner of the garden with trees and shrubs, overgrowing a long neglected treehouse and kids climbing frame. EGR cleared the ground taking out stumps and roots, even finding a new home for the treehouse via Gumtree.

There was much debate regarding the final size and shape of the construction but Alison patiently walked us through the process, providing a myriad of floor plans until we found the final bespoke option. Then securing planning permission.

Construction itself was a joy to watch. Ben and his team appeared without fail on time each morning and worked late into the day to complete work well within schedule.

The end result is an office that is cosy, comfortable and joy to work in.

In conclusion the reasons we we so happy with EGR and their service was as follows.

1. It was a bespoke service, other garden room companies we talked to offered 'prefab' products that wouldn't have worked in the space.
2. EGR construct from a concrete base meaning that 'wildlife' can't nest or burrow under the structure.
3. There was no hard or 'up' sell. EGR listened to what we wanted, offered advice and guidance and found the best possible solution at the best possible price.

Very highly recommended.

P.S. We have recently added a new addition to the family – a Golden Retriever puppy – who 'works' with me in the office and he seems very content with standard of work as well.
After meeting Alison and John at the Dorchester show we were impressed with quality of the rooms and their professionalism, the rooms were very competitively priced for the quality of the build.

Our garden room was built in July during the wettest three weeks on record in Dorset!! Despite this Ben worked through the most appalling weather so the building was finished on time and all the sub contractors were here on their scheduled days, except the roofer who came on a Sunday morning as it was the only dry day of the week! – this was exceptional service and meant the room could begin to dry out for the internal works.

We had a bit of an issue with the door and window quality but Ben and Alison did not hesitate to sort this out very quickly for us. Overall we are mightily impressed with the room and it will make our business so much more organised. My quality of life and well-being will also hugely improve as I have moved from a cramped bedroom with only a roof window to a lovely view of the garden and so much additional space! Thank you!